The Democratic Republic of Congo government has blamed Islamic State group-affiliated rebels for a bomb attack at a Pentecostal church in Kasindi, in the eastern part of the country.
At least 17 people were killed and 39 wounded as church-goers attended Sunday worship, officials say.
The Congolese military blamed the attack on the Allied Democratic Forces (ADF).
The ADF is one of the most notorious active rebel groups in eastern Congo.
A Kenyan national has been arrested in connection with the attack, the military says
In a statement, the Congolese government expressed its "deepest condolences" to the bereaved families.
The UN mission in DR Congo condemned "the cowardly and despicable attack" in Kasindi.
Its comments were echoed by Congolese military spokesman Antony Mualushayi, who said: "It is clear that this is a terrorist act perpetrated by the ADF terrorists who have suffered casualties in several battlefields by the armed forces of the Democratic Republic of Congo."
Mr Mualushayi added that an "improvised explosive device" was used in the attack.
Kasindi is roughly 8 kilometres (5 miles) away from Beni where the ADF is active.
Back in December, the top UN representative in the country told the Security Council security was "one of the most significant challenges" faced by DR Congo.
The ADF, an Islamist militant group, was formed in the 1990s primarily over domestic grievances within Uganda.
But since it re-emerged in DR Congo – with a series of attacks on Congolese civilians and a more global jihadist dimension – the ADF has increasingly claimed attacks in the name of the so-called Islamic State group.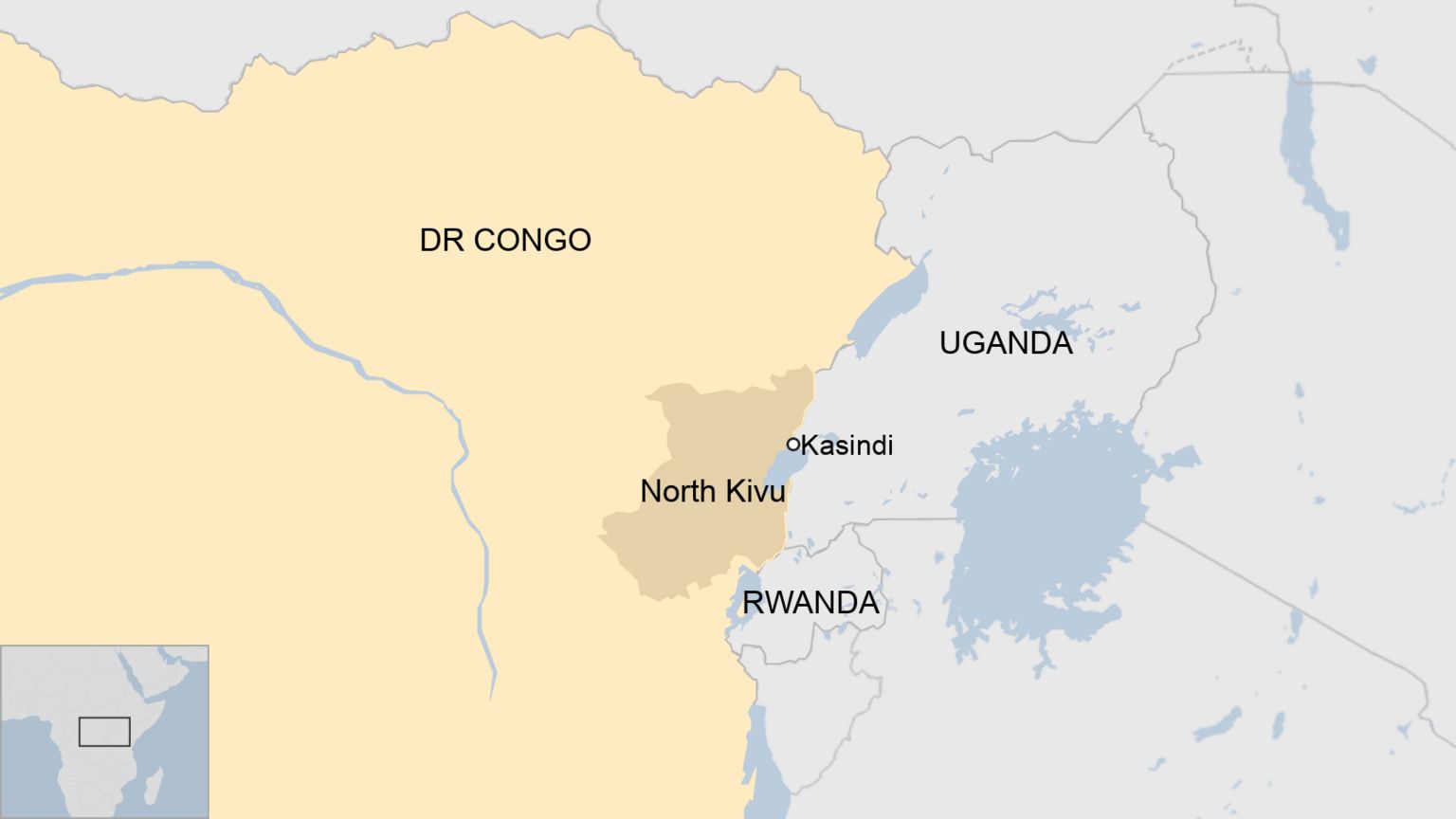 source BBC News